Мар
5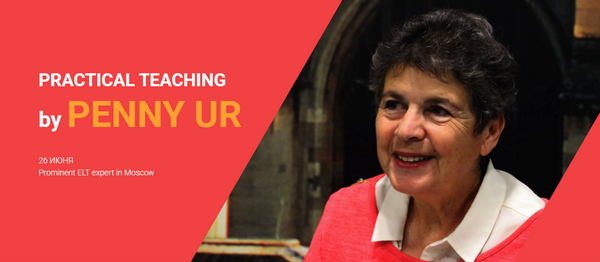 УНИКАЛЬНОЕ ELT СОБЫТИЕ В РОССИИОдним из важнейших элементов успешной карьеры учителя иностранного языка является постоянное профессиональное развитие. Вас ждут практические сессии, профессиональный опыт и консультации ведущего специалиста, разбор наиболее актуальных тем.

Участники конференции получают уникальную возможность встречи с одним из лучших экспертов ELT индустрии, смогут расширить свои профессиональные знания о методике преподавания и внедрить практические рекомендации в свою профессиональную деятельность.

В ПРОГРАММЕ: 
Seven controversies in English language teaching
Teaching grammar and vocabulary
Getting them to talk in English
Teaching mixed-ability classes
В стоимость каждого билета входит: Возможность посетить мероприятие лично или присоединиться к онлайн трансляции, электронный сертификат участника, запись конференции, материалы выступлений.
Количество мест ограничено.
СКИДКА СЕГОДНЯ
РЕГИСТРАЦИЯ
Название: PRACTICAL TEACHING by PENNY UR
Дата и время: 26 июн 2021, 11:00 по 26 июн 2021, 17:00
Место проведения: ул. Смоленская, 5
Узнать подробнее
Share