Мар
23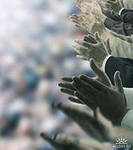 March 15, 2014 MELTA Public Speaking Contest.
Students had the honour to address the audience with their views on the following Contest topics:
What a piece of work is a man…" W. Shakespeare
Life is a journey…and only you are the driver.
Blogging as a new format of journalism: what's ahead?
Tolerance: why and how?
Here come the names of those who hit the target! Congratulations!!!
9 класс
Победители
Крюченков Кирилл, ГБОУ Гимназия № 1257, 1 место
Жунусова Лейла, ГБОУ СОШ № 1861, 2 место + Диплом в номинации «За яркое проявление индивидуальности»
Гришунина Дарья, ГБОУ СОШ № 1980, 3 место
Лелекова Дарья, ГБОУ СОШ №1363, 3 место + Приз зрительских симпатий
Лауреаты
Волков Сергей, Кадетская школа, Диплом в номинации «За яркое проявление индивидуальности»
Даниелян Ангелина, ГБОУ СОШ № 1861  Диплом в номинации «За творческий подход к раскрытию темы»
Левдонская Мария, ГБОУ СОШ № 1861, Диплом в номинации «За творческий подход к раскрытию темы»
Natalia Rachel Belinda Simanjuntak, IndonesianSchool of Moscow, Диплом в номинации «За убедительность и красоту исполнения»
Смирнова Елена, ГБОУ СОШ № 1208, Диплом в номинации «За яркое проявление индивидуальности»
Ратникова Валерия, ГБОУ СОШ № 1208, Диплом в номинации «За грамотность речи»
10 класс
Победители
Татаринцев Владислав, ГБОУ СОШ № 1241, 1 место + Приз зрительских симпатий
Горбачева Диана, ГБОУ СОШ № 842, 1 место
Оганесян Рудольф, ГБОУ СОШ №1375, 2 место
Заславский Константин, ГБОУ СОШ № 356 имени Н. З. Коляды, 2 место
Фомина Анна, ГБОУ Гимназия №1257, 3 место
Ефремов Александр, ГБОУ СОШ №1750, 3 место
Слончинская Алина, ГБОУ СОШ №547, 3 место
Лауреаты
Бажанов Дмитрий, ГБОУ СОШ №1375, Диплом в номинации «За убедительность»
Иванченко Эльза, ГБОУ СОШ № 1980, Диплом в номинации «За артистизм исполнения»
Зеленова Мария, ГБОУ СОШ  1208, Диплом в номинации «За активное взаимодействие с аудиторией»
Сидулова Мария, 1208, «За творческий подход к раскрытию темы»
Часовская Анастасия, ГБОУ Кадетская школа № 1785, Диплом в номинации «За творческий подход к раскрытию темы»
Филатов Александр, ГБОУ СОШ №1317, Диплом в номинации «За яркое проявление индивидуальности»
11 класс
Победители
Биджиева Ксения, ГБОУ СОШ № 1250, 1 место + Приз зрительских симпатий
Хохлов Василий, ГБОУ СОШ № 75, 2 место
Ершов Никита, ГБОУ СОШ № 641 им. С.Есенина, 3 место + Диплом в номинации «За творческий подход к раскрытию темы»
Коденко Мария, ГБОУ СОШ № 1242, 3 место + Диплом в номинации «За убедительность»
Лауреаты
Муссов Марат, ГБОУ СОШ № 19 им. В.Г.Белинского, Диплом в номинации «За артистизм исполнения», Диплом в номинации «За активное взаимодействие с аудиторией»
Сафаров Далер, ГБОУ СОШ № 842, Диплом в номинации «За творческий подход к раскрытию темы»
Специальный приз жюри
Маглеева Ульяна, преподаватель РЭУ имени Г.В. Плеханова
Share