Апр
16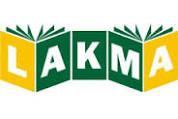 The Lithuanian Association of Teachers of English as a Foreign Language (LAKMA), in cooperation with the Lithuanian University of Educational Sciences, would like to invite you and your colleagues to its 17th international conference «Focus on CLIL — Lithuania 2015» to be held on 16-17 October 2015 in Vilnius. The conference aims at bringing together local and international experts of Content and Language Integrated Learning (CLIL) in order to share insights into this area of learning, teaching and research as well as offer examples of good practice in the field.
Papers on all CLIL-related topics, covering all levels of education, are welcome. LAKMA hope to give teachers an opportunity to explore a variety of CLIL issues and to promote the CLIL approach in Lithuania and beyond.
If you or your colleagues get interested, please, submit your proposal by using the SPEAKER PROPOSAL FORM on the site:
In case you have any further questions, LAKMA would be happy to answer them. Thank you in advance for your cooperation.
Yours faithfully,
Stasele Riskiene,
LAKMA Contact Person
admin [at] lakmaonline [dot] lt
Share