Апр
2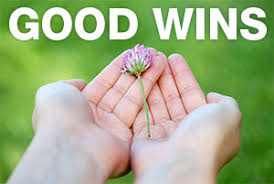 Dear participants and their instructors of the First Stage Of MELTA Drama Festival 2018!
Here come the names of those who will perform on stage of school «The Leaders» on 14 April.
Congratulations!!! Welcome to the Festival of Beauty and the Good that is always Victorious over the Bad.
We remind once again the statement of the Festival Regulation: «Произведение англоязычных авторов или произведение собственного сочинения на тему Фестиваля.» We kindly ask you to stick to this.
 
Номер или название школы
Название коллектива
Руководитель
Название спектакля
Возраст
1
Лицей города Лобня
Kaleidoscope
Бриткина Татьяна Ивановна

Oscar Wilde. The Canterville Gost

 
8-11 классы
2
1359
Лайтхаус (Lighthouse)
Ишхнели Ирина Отариевна
Spiderella
2-3
3
1575(СП1289)
Театральный пантеон

Артюхова Ольга Игоревна

Раткогло Алла  михайловна
Sherlock Holmes and his friends

8

14-15 лет
4
1575
Зазеркалье
Шаташвили Лали Яковлевна
The Miraculous journey of Edward Tulane
511-13
5
1874
Little actors
Капаева Елена Александровна
Alice in Wonderland

6

13 лет
6
Новая гуманитарная школа
Искорки (Sparkles)
Локтева Ольга Анатольевна
Eyore's Birthday
410-12
7
887
Cipollino
Юлия капралова
The princess and the pea
5
8
1208
Confetti
Радькова Ольга Владимировна
Diary of Nick and Pat

3

9-10лет
9
домодедовский лицей № 3
Клуб английского языка     Hupty— Dumty
Галимова марина викторовна
Selfish Giant
2
10
домодедовский лицей № 3
Клуб английского языка     Hupty— Dumty
Галимова марина викторовна
Charlie and Chocolate Factory
2-10
11
ОАНО Лидеры
Leprechauns
Рябова Ольга Анатольевна
The Story about leprechauns
4
12
ОАНО Лидеры
 Little notes
Миттельман К.О.
The Lost notes
0,1
Share