Окт
30
CALL for PARTICIPATION
Dear colleagues,
We would like to invite you to take part in Autumn School
"Diversity of Learning and Teaching Styles" on November, 12. 2019
Autumn School is a joint project of Moscow English Language Teachers Association and Department of Anglistics and International Communication of Institute of Foreign Languages of Moscow City Pedagogical University.
This event opens methodological series to be followed by two more schools in February and in April. Participants who will attend all three schools are sure to get a special certificate of PD Course and a prize.
Participants of each school will get certificates from MELTA.
Autumn School Schedule
12.00 – 13.00     Ways of Incorporating American Studies into ELT Syllabus                      through Collaborative Classroom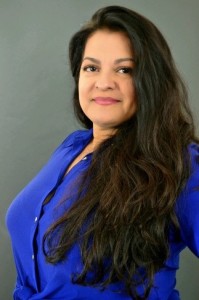 The lecture is focused on "collaborative classroom", in which students   are encouraged to participate in the decision-making process in terms  of curricula and assignment schedules. The issue is to clarify and  develop the idea to create a classroom environment that allows for students to claim agency in their own learning process.
  Leticia Medina, English Language Fellow, MISiS.  A doctoral fellow at the University of Texas at San Antonio  (UTSA) in Texas, a Lecturer in the Writing Program and an instructor in the English for International Students (EIS) program. Leticia taught Advanced English for Academic Purposes to              international PhD students from a number of foreign countries, including India, Iran, Bangladesh, México, Brazil, China, Russia,  and Angola, among others.
13.15 – 14.15        Формирование метапредметных навыков на уроке                                      английского языка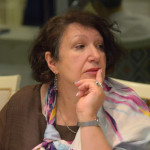 Развитие метапредметных навыков это неотъемлемая часть                                     современного образования. Уроки иностранного, в частности  английского языка, — это прекрасная площадка для формирования и развития этих навыков. В своём выступлении автор рассмотрит  конкретные упражнения и игры, направленные не только на развитие всех четырех видов речевой деятельности, но также и на  развитие метапредметных навыков
 Федотова Наталья Николаевна, автор учебного курса,  лектор издательского дома «Первое сентября»
14.30 – 15.30      Педагогика удивления: от идеи к действию

Роль современного учителя заключается не столько в передаче знаний, сколько в формировании потребности в познании.  Педагогика удивления дает механизмы достижения этой цели.
В выступлении буду рассмотрены истоки педагогики удивления и  ее психологические основы, а также продемонстрированы  авторские запатентованные средства обучения: ГрамИК, грамматические перчатки, учебные карты и пазлы.
Петр Анатольевич Степичев, канд.пед.наук,  исполнительный директор Национальной ассоциации  преподавателей английского языка, финалист конкурса, Учитель года Москвы 2012, автор популярных учебных игр и патента.
15.45 – 16.45        ЕГЭ Inside Out глазами эксперта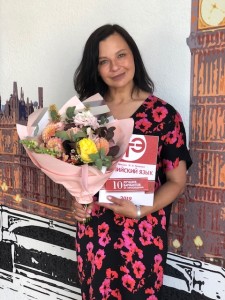 Подготовка к экзамену с позиции эксперта, эффективные                     стратегии и рекомендации для учителей-практиков
Громова Ирина Александровна, канд. филол. наук, доцент  Европейской бизнес-школы/Института гуманитарных наук Балтийского федерального университета им. И.Канта,                          г. Калининград; учредитель и директор образовательных  программ Английской Школы # 1 Ирины Громовой, председатель региональной предметной комиссии ЕГЭ по английскому языку, эксперт- экзаменатор линейки Кембриджский экзаменов А2-С1, член всероссийского экспертного совета олимпиад школьников, автор учебных  пособий издательства «Просвещение»
Venue
Moscow City Pedagogical University; 5B Maly Kazenny pereulok, Moscow (metro station Kurskaya)
Study hall on the 5th floor
 You can join any lecture, not only the whole event!
Participants are kindly asked to send an application form to teacherstepichev [at] narod [dot] ru
Application form
1) name
2) surname
3) educational insittution
4) number of MELTA registration certificate
Autumn School is free for all MELTA members. To become a member of MELTA go to joinmelta.ru
Autumn school features book exhibition and partner projects presentations
Share