Мар
4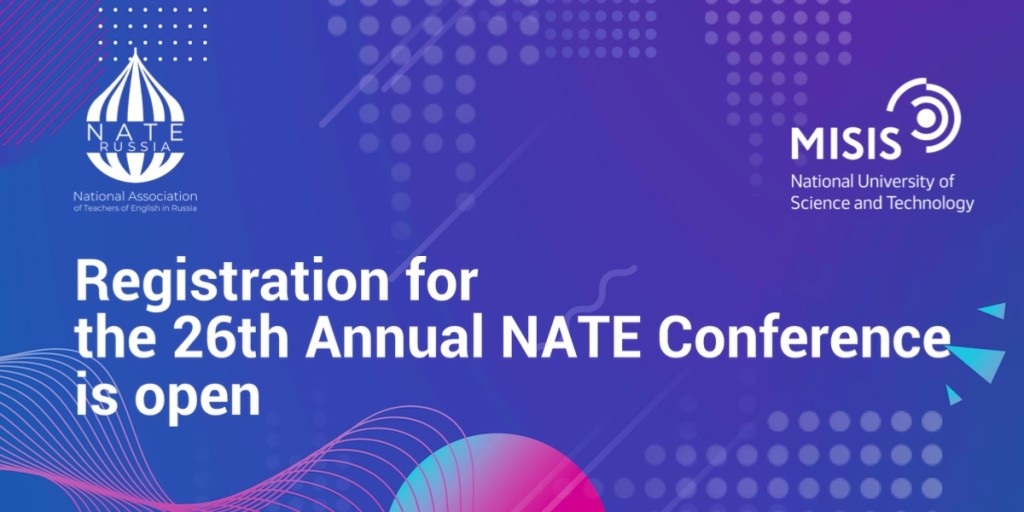 Registration for the 26th Annual NATE Conference 2021 is open
We are happy to announce that registration is open for the 26th Annual NATE Conference, the largest professional event for English teachers in Russia gathering over 

350

 participants from Russia and abroad each year. The conference will take place online on June 3-5th and is organized in partnership with National University of Science and Technology MISIS.

This year the event will be dedicated to Digital Change in the ELT Community.

The conference program was inspired by the challenges of the past year, such as vast digitalization, requiring spur-of-the-moment creativity and agility from educational professionals.
 The main themes of discussion will include:
English Language Research
Digital Methodology
Emerging Learner Types and Inclusion
Teacher Development
Intercultural Communication
New Frontiers of Testing and Assessment
The 26th Annual NATE Conference will also include a session called Young Voices, enabling pre-service teachers majoring in Pedagogy, Languages, Linguistics, Cultural and Communication Studies to share ideas and projects with the international education community.

Speakers will be able to submit their papers for publication. Works with a strong research focus will be recommended for the International Journal of NATE-Russia – FLER.

Registration for attendees is open until May 31st.

For more details on the sessions, participation options and program updates please visit nate.misis.ru .
Share