Янв
17
Happy news!!! MELTA Poetry Festival 2022 live and online. 
http://elt-moscow.ru/2021/06/melta-poetry-festival-2022/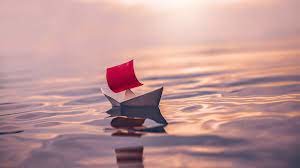 Contestants are welcome on 11th February 2022 to present their poems to the live audience at 17.00 in Russian State Children's Library https://rgdb.ru/ (Oktyabrskaya metro station, Kalizhskaya Ploshchad', 1).
Registration begins at 16.30 near the Assembly Hall.
Contestants are free to choose online participation.
Шестая общероссийская акция «Дарите книги с любовью – 2022»
https://rgdb.ru/home/news/13689-shestaya-obshcherossijskaya-aktsiya-darite-knigi-s-lyubovyu-2022
С 7 по 14 февраля 2022 года Ассоциация деятелей культуры, искусства и просвещения по приобщению детей к чтению «Растим читателя» при поддержке Российской государственной детской библиотеки проводит Шестую общероссийскую акцию «Дарите книги с любовью», приуроченную к Международному дню книгодарения, который отмечается 14 февраля во многих странах мира.
Дорогие конкурсанты! Наш фестиваль приходится как раз на эту прекрасную неделю, и можете принести с собой книгу, выпуска после 2010 года, чтобы cобрать книги для нуждающихся библиотек. 
Главная идея акции – напомнить о том, что книга была и остается прекрасным подарком. И этот подарок очень ждут! Любой ребенок с радостью будет читать новую интересную красочную книгу.
Share