Май
30
MELTA Gala  Winners and Inspiring Teachers Awards Ceremony 2023
May 26, 2023 Concert Hall of the Russian State Children'S Library hosted students, teachers, parents, audience!
Dear friends! Dear participants!
Dear teachers! Dear parents!
Let Gala Award Ceremony MELTA Fest 2023 BEGIN!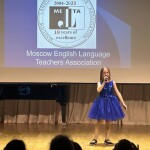 Открыла концерт обладатель ДИПЛОМА I степени Фестиваля Песенных клипов — Володина Кристина, "We are the world»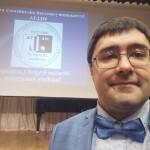 Вице-президент MELTA Петр Степичев обратился к учителям с поздравлением: «В знак высочайшей общественной значимости профессии учителя 2023 год, год 200-летия со дня рождения одного из основателей российской педагогики Константина Дмитриевича Ушинского,  посвящен в нашей стране педагогам и наставникам, будет Год учителя, Год педагога», — сказал глава государства. На сцену приглашаются Учителя! Члены и энтузиасты Ассоциации МЕЛТА, чьи ученики стали лауреатами различных фестивалей сезона 2022 – 2023гг. Прошу вас подняться на сцену!
22 учителя получили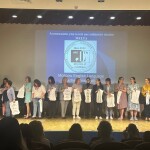 Благодарность за успешную подготовку учеников к фестивалям. Благодарим Вас, дорогие коллеги! Новых творческих достижений в следующем сезоне Фестивалей MELTA!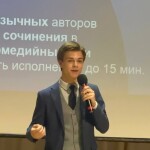 Учителей в Год Учителя и Педагога приветствовал Коршунов Данила выпускник 2023 — 1 место на Конкурсе Ораторского Мастерства.
GALA Ceremony Speech"Teacher as a Mentor"
Share