Ноя
13
ИТОГИ
7-го ФЕСТИВАЛЯ "ПРОЧТИ — НЕ ПРОПУСТИ!" «MUST READ!» НА АНГЛИЙСКОМ ЯЗЫКЕ
СРЕДИ УЧАЩИХСЯ 3 — 11 КЛАССОВ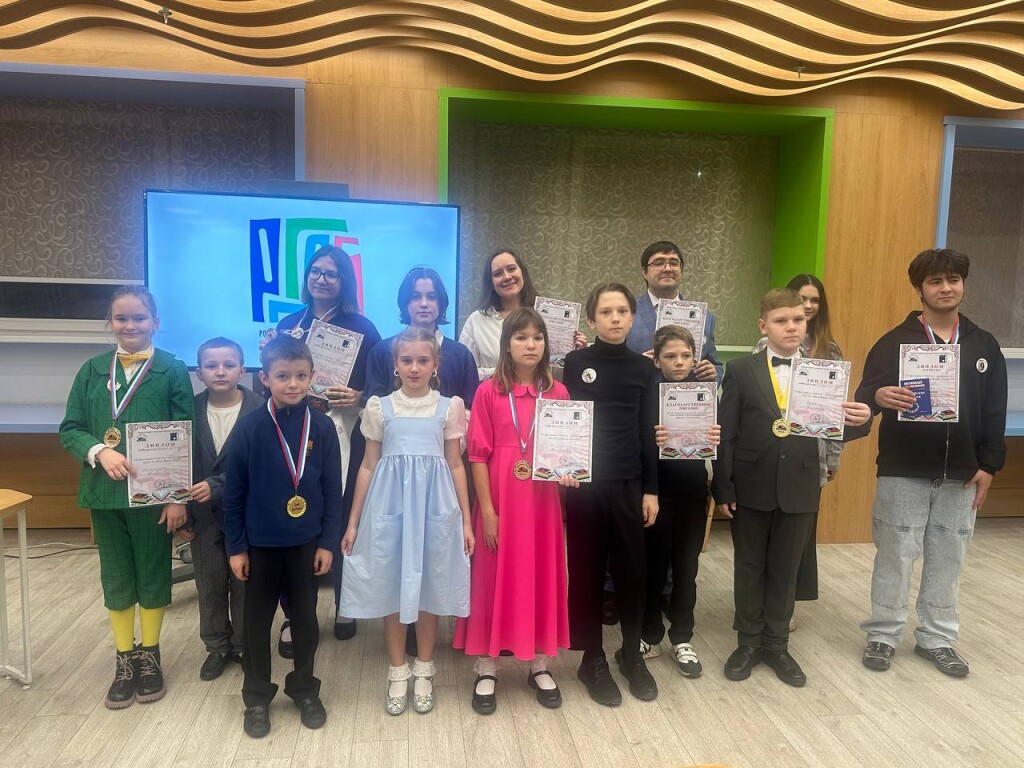 10.11.2023
Watch and listen to the Festival contestants 2023!
 Heartiest congratulations to the teachers, contestants and their parents!
"Books are the mirrors of the soul."― Virginia Woolf
"Reading furnishes the mind only with materials of knowledge; it is thinking that makes what we read ours." ― John Locke
МЛАДШАЯ ГРУППА 3-5 КЛАССЫ
ДИПЛОМ ПЕРВОЙ СТЕПЕНИ – Долгов Святослав  (Scarecrow) и Кондрашкина Екатерина  (Dorothy) 4 класс,  ГБОУ школа №1208 «The Wonderful Wizard of Oz» by L. Frank Baum.
Учитель — Корнева Мария Алексеевна
ДИПЛОМ ВТОРОЙ СТЕПЕНИ – Мироедова Майя и Рыбин Константин, 4 класс, ГБОУ Школа № 2033
«The Adventures of Mr.Toad. The Wind in the Willows» by Kenneth Graham. Учитель — Чунина Елена Викторовна
ДИПЛОМ ВТОРОЙ СТЕПЕНИ – Трошин Сергей и Шлапак Варвара, 4 класс, ГБОУ Школа № 2033,
«Peter Pen» by J.V.Barrie's. Учитель — Чунина Елена Викторовна
СТАРШАЯ ГРУППА 6-11 КЛАССЫ
ДИПЛОМ ПЕРВОЙ СТЕПЕНИ – Кишинец Софья,  10 класс, 15 лет, ГБОУ Школа №1208,
«Brave New World» by Aldous Huxley. Учитель — Озерова Мария Сергеевна
ДИПЛОМ ПЕРВОЙ СТЕПЕНИ – Дубина Никита, 6 класс, 12 лет, ГБОУ Школа №185, "Betsy Ross" by Alexandra Wallner. Учитель – Терещенко Инна Николаевна
ДИПЛОМ ВТОРОЙ СТЕПЕНИ – Назарова Алена, 10 класс, ГБОУ Школа №1208,  "Short Stories. The Purple Dress" by O'Henry. Учитель — Царькова Татьяна Викторовна
ДИПЛОМ ТРЕТЬЕЙ СТЕПЕНИ – Наумкина Дарья, 7 класс, ГБОУ Школа №1208,  "The Secret of the Old Clock" by Carolyn Keene. Учитель — Царькова Татьяна Викторовна
ЛАУРЕАТЫ НОМИНАЦИЙ
ДИПЛОМ В НОМИНАЦИИ ЗА УСПЕШНЫЙ ДЕБЮТ – Давыдова Рената, 10 класс, Лингвистический клуб «Прометей» г.Шатура, "Little Women" by Louisa May Alcott. Учитель — Пименова Наталья Николаевна
ДИПЛОМ В НОМИНАЦИИ ЗА СВОЕОБРАЗИЕ РАСКРЫТИЯ МЕДИЦИНСКОЙ ТЕМЫ В ТВОРЧЕСТВЕ АНГЛИЙСКОГО ПИСАТЕЛЯ – Мусаев Мурад, 1 курс Медицинский колледж, 16 лет,
Лингвистический клуб «Прометей» г.Шатура, "Three Men in a Boat" by Jerome K. Jerome. Учитель — Пименова Наталья Николаевна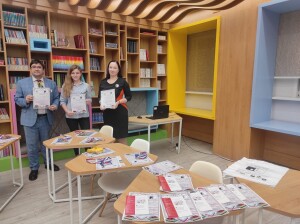 Члены жюри:
Степичев Петр Анатольевич — Председатель жюри, кандидат пед наук, автор метод пособий и курсов пед университета « 1-ое сентября», коммерческий директор МАПАЯЗ
Ишхнели Ирина Отариевна — Член координационного Совета MELTA, учитель высшей квалификационной категории, автор метод статей.
Степичева Ольга Дмитриевна — Член координационного Совета MELTA, учитель высшей квалификационной категории, автор метод пособий
Екатерина Михайловна Крихели – сотрудник зала литературы на иностранных языках РГДБ
Share