Мар
31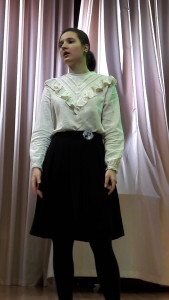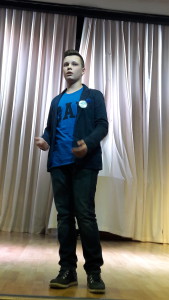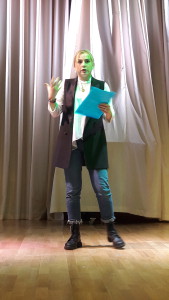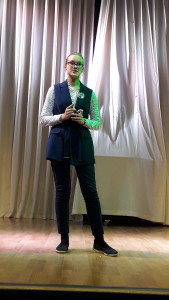 Sincere congratulations to the best Public Speakers of Moscow and Region 2018!
GalaConcert and awarding of winners and laureates will be held on 27 April 2017 at 15-30 to 18-00 at the Concert Hall of Russian State Children Library www.rgdb.ru
Dear winners, please be ready to deliver your speeches.
Welcome to the final celebration!
We would like to remind some contestants that Public Speaking is in no case Public Reading: take care to leave your notes and telephones behind. This will surely contribute to your success.
ИТОГИ ОРАТОРСКОГО КОНКУРСА MELTA 2018
9 классы
Победители
1 место – Даниил Гун, «No matter what anybody tells you, words and ideas can change the world» (DEAD POETS SOCIETY film), Access Microscholarship Program, шк. № 57, 9 кл, Ишхнели Ирина Отариевна
2 место – Диана Храмова , «Do we choose professions or professions choose us?»,  шк. №356 им. Н.З. Коляды, 9 класс, Пещерская Ольга Федоровна, Капицына Екатерина Борисовна
Лауреат
1.Диплом в номинации «За искренность и индивидуальность», Яна Герштейн, "« Not every adult is grown-up. How to become a grown-up adult?», шк. №356 им. Н.З. Коляды, 9 класс, Пещерская Ольга Федоровна, Капицына Екатерина Борисовна
 10 – 11 классы
Победители
1 место – Мария Ледова, «No matter what anybody tells you, words and ideas can change the world» (DEAD POETS SOCIETY film), 10 класс,  школа 1208, Микунис Наталья Семёновна
2 место – Милена Овсепян, «No matter what anybody tells you, words and ideas can change the world» (DEAD POETS SOCIETY film) 10 класс, школа 45 им. Мильграма, Тер-Саакян Натэлла Германовна
2 место – Анна Косарева,  «No matter what anybody tells you, words and ideas can change the world» (DEAD POETS SOCIETY film), ? ",  шк. №356 им. Н.З. Коляды, 10 класс, Пещерская Ольга Федоровна, Капицына Екатерина Борисовна
3 место — Полина Максимова, "Do we choose professions or professions choose us?"  школа №1249, 11 класс, Власова Наталия Викторовна
Лауреат
Диплом в номинации «Успешное использование риторических приёмов», Екатерина Вакуленко, « Not every adult is grown-up. How to become a grown-up adult?», шк.№ 887, 10 кл, Рукавицына Мария Игоревна
Share